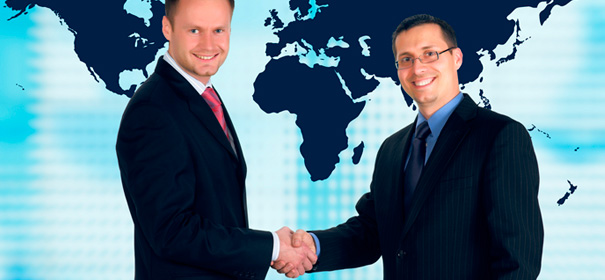 28 Feb, 2018
"I appreciate you're tireless effort getting this squared away for us. It means the world to us that we were able to work through this in such an efficient manner and come to a resolution so quickly. I look forward to many more calibration activities in the future with Techmaster!"
Dylan Chavez
Test Equiment Manager
CETECOM Inc.
25 Feb, 2016
"From the quoting process through the service and back to our facility, I can always count on Techmaster to provide the technical expertise and follow through to get product serviced at a fair price. Keep up the good work everyone and thank you!"
Dave Sanders
Lab Manager
Custom Calibration Solutions
Nick,
On behalf of all of us here at PSE, we'd like to thank you and Wes for the support and great job you did for us this past couple of weeks.
First, Wes was awesome. He went way beyond anything we could have expected (left here 9:30pm to get back to the shop so he could get us the input we needed to begin test on a device the next morning using the piece of T&ME he calibrated). I don't think we ever could have counted on that level of support from other cal shops. Anything less than having that piece of T&ME "anointed" by you guys would have meant we could not have proceeded with testing for our client the next morning at 8am!
Second, you taking the time to get into the service manual and learn how to adjust our Yokogawa DPA was what we needed. I bought that off ebay, took a chance, a $3000 meter for $1600, but without your devotion I would had to have returned it. There was only one other on ebay for $2600 and it was no longer active, so I had very few options other than possibly going brand new, and once again, we bought that for a specific purpose and my ability to complete a project hinged on that very meter! I was really concerned by your preliminary data showing the unit above mfr tolerances across the board…… but with several readings beyond those acceptable by the CTL (Committee of Testing Laboratories), the measuring device was useless for our purposes. Getting your email late in the day on Friday advising us that you were able to adjust the unit and bring it into mfr tolerances…………and then seeing the actual cal data……….I was impressed!! That was a great save for us, Nick. Once again, I'm not sure how we would have fared with another cal shop, but with all due respect, I really don't think it would have had the same happy ending.
Thank you for the brief write-up on your/Wes' background also. That gave us all a good feeling as to the caliber of individual we are dealing with. Many of us here are ex-military as well (I have 9 yrs Navy, electrical, submarine, nuclear) so we have a great respect and appreciation for what military training can bring to the table.
Thanks once again to you and Wes, Nick. We are off to a great start…………, we are hoping that things go well for you guys and your remain a viable competitor. You absolutely have PSE back on your roster. I've instructed my tech to make sure everything goes back to you guys. Have a super day.
Dale Burns
Senior Product Safety Specialist, Director of Engineering, President
Product Safety Engineering, Inc.
12955 Bellamy Bros Blvd
Dade City, FL 33525
(352) 588-2209 ext. 101
(352) 588-2544 fax
Nick,
We were very impressed with the professionalism shown by your technicians dispatched to our Stuart facility. We look forward to working with you in the future with regards to all of our calibration needs.
Thanks again,
Nick Leivers
Quality Assurance Coordinator
8851 SW Old Kansas Road
Stuart, Florida 34997
Customer Reviews
You can be confident that Techmaster Electronics is your best choice for refurbished electronic test equipment repair, calibration, sales and maintenance!